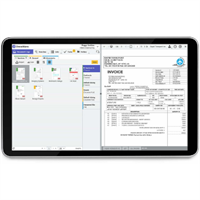 DocuWare Cloud
DocuWare celebrates 10 years of secure, stable and scalable cloud-based services to over 6,000 cloud customers across the globe. DocuWare solutions can be deployed immediately and, once in place, relieve you, the user, from the burden of managing security, updates, patches etc. as this is part of the unique service DocuWare provides.
Businesses who adopt cloud solutions can immediately address the departments most in need of a fast, secure solution, such as Accounting and HR. Once the pain points related to remote workers managing invoice processing and employee onboarding are fixed, business continuity is ensured, and leaders can shift their attention to business automation at large.
This fast time to value is critical to the customer experience. By delivering value quickly, customers are happy, trust is established and long-term relationships can be built.
Brand :
DocuWare
Category :
Software Solutions