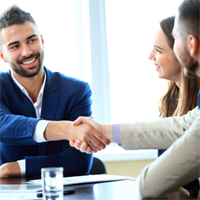 DocuWare Easily Integrates into Third-Party Applications
Leaving an application that you are in to retrieve data from another is frustrating to say the least. With DocuWare's Smart Connect, you never have to leave your familiar applications again when searching for information.
A smart document management solution stores all kinds of business documents in one central, digital document pool. With even smarter technology like Smart Connect, you can also access this information from virtually any business application including your ERP, inventory-management, accounting, and even your email program - just one click can give you a list of all the documents that belong to a business transaction.
Brand :
DocuWare
Category :
Software Solutions