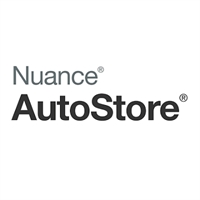 AutoStore
AutoStore is a server-based application which orchestrates the capture and secure delivery of paper and electronic documents into business applications. It is well suited for organizations of all sizes who want to eliminate error-prone manual document handling.

Whether you're handling invoices, claims, applications or order forms, AutoStore can automate your document-driven business processes to help lower costs, improve operational efficiency, communication and collaboration, and support compliance with laws and regulations. AutoStore utilizes your existing infrastructure and captures information from your multifunction peripherals, smartphone, emails, fax servers,
shared/public folders, FTP sites, Microsoft® Office® applications, PC desktops, XML data streams and other sources.
Works with all major manufacturers

Integrated LDAP connector

Bi-directional database lookups

Document image processing

40+ free backend connectors
Brand :
Nuance
Category :
Software Solutions