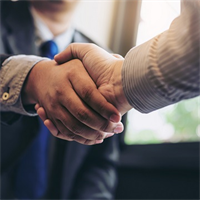 DocuWare Request
DocuWare Request creates an autonomous copy of DocuWare documents that can be shared, searched, and viewed without using DocuWare software.

If you need to work independently from DocuWare or third-party software, DocuWare Request gives you a stand-alone solution—with a built-in searchable browser.
​​​​​​​
The exported documents, can be delivered to a customer, checked by a tax auditor, or simply kept as a backup. DocuWare Request allows you to easily export and deliver documents to customers on demand. Another example is providing your customer service staff with a USB stock containing all manuals, blueprints and parts lists for the equipment they work on.
​​​​​​​
Click here to learn more.
Brand :
DocuWare
Category :
Software Solutions