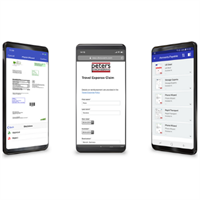 DocuWare Mobile
With the DocuWare Mobile app, you keep business moving forward – at the office, home, or on the road.
Custom digital workflows assign tasks to employees. Staff can open the app on any mobile device to see their tasks and complete them in the app. DocuWare Mobile supports parallel tasks where employees can work simultaneously on different processes. DocuWare Mobile also applies substitution and escalation rules. Additionally, employees can store documents, complete digital forms, and access other documents.
This app runs on iOS, Android and Windows smartphones.
Click here to learn more.
Brand :
DocuWare
Category :
Software Solutions