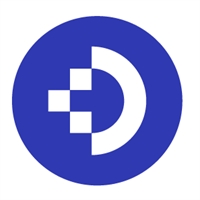 DocuWare's Certified Compliance Ensures Customer Privacy and Security
DocuWare is regularly tested with independent auditors and testing facilities to provide zero-compromise customer privacy and security.
SOC
The Service Organization Control (SOC) governs how to report on the status of internal control parameters, including security and availability. It follows the American Institute of Certified Public Accountants (AICPA)'s Trust Services Principles and Criteria.
DocuWare is certified for SOC 2, Type 1. DocuWare Cloud is built on the Microsoft Azure platform; the Microsoft Azure platform has all SOC type certifications.
DIN EN ISO/IEC 27001
ISO/IEC 27001 is an international standard on how to manage information security. It has stringent requirements for the production, introduction, operation, monitoring, maintenance and improvement of a document management system for information security. DocuWare the company is certified and ensures comprehensive information security.
With this strong focus on compliance, DocuWare confidently offers complete document management and workflow automation solutions to any size organization in any industry.
Click here and scroll down to see more certifications.
Brand :
DocuWare
Category :
Software Solutions